Solutions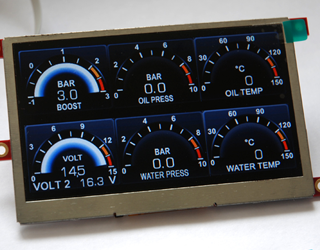 Digital LCD based gauges
Zada Tech provides monitoring systems for cars in digital form, based on different size and type LCDs. Our goal is to reduce the number of gauges you may already have in your car to a clean, OEM and modern looking monitoring system package. We believe in adopting the latest hardware and software technologies. Our kits normally contain of a controller box, the screen, the sensors and any other extras that you may have asked for.
You can monitor as many as 14 sensor inputs on each controller box, although some of our kits limit this number to around 8 inputs. As well as live readings you can have the option of peak value warnings. We have introduced a joystick to use and enter a settings menu to set these values. In addition to the above you can also have various relays to control certain fans, lights etc in your car.
Choosing what solution you require is very simple. Decide on what screen you need, choose your sensor inputs to monitor, let us know of any extras that you may need even if we do not have them listed and finally let us know and we start the build for you.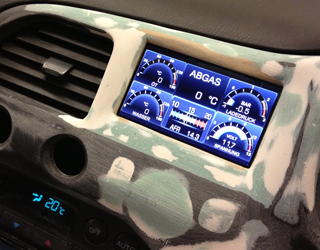 Your project from concept to reality
We have done our best to cover different size and type LCDs from single colour screens to full colour screens. Zada Tech has worked alongside many companies and individuals to design and produce custom made solutions. If you have an idea for your company or yourself and would like to turn that concept into reality we can give consultation and advice to make it happen. Zada Tech will help you to build a working prototype and produce it in however many quantities that you may need. If you have something on mind which you cannot find on our website we will be able to create it for you.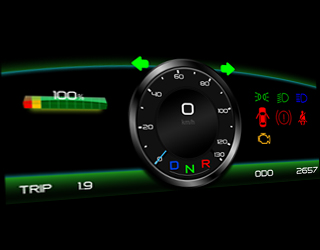 Digital dashboards
Zada Tech is proud to introduce its latest solution. The fully digital LCD dashboard for your Internal Combustion Engine or newly converted Electric Vehicle (EV). Whether you would like to turn your existing dashboard clocks into a digital LCD dashboard or you are building a car that would require a dashboard, we have the answer for you. With the ever growing EV market, Zada Tech has been involved within the industry to design and manufacture digital dashboards and monitoring systems for such vehicles.